Same Mission, Different Uniform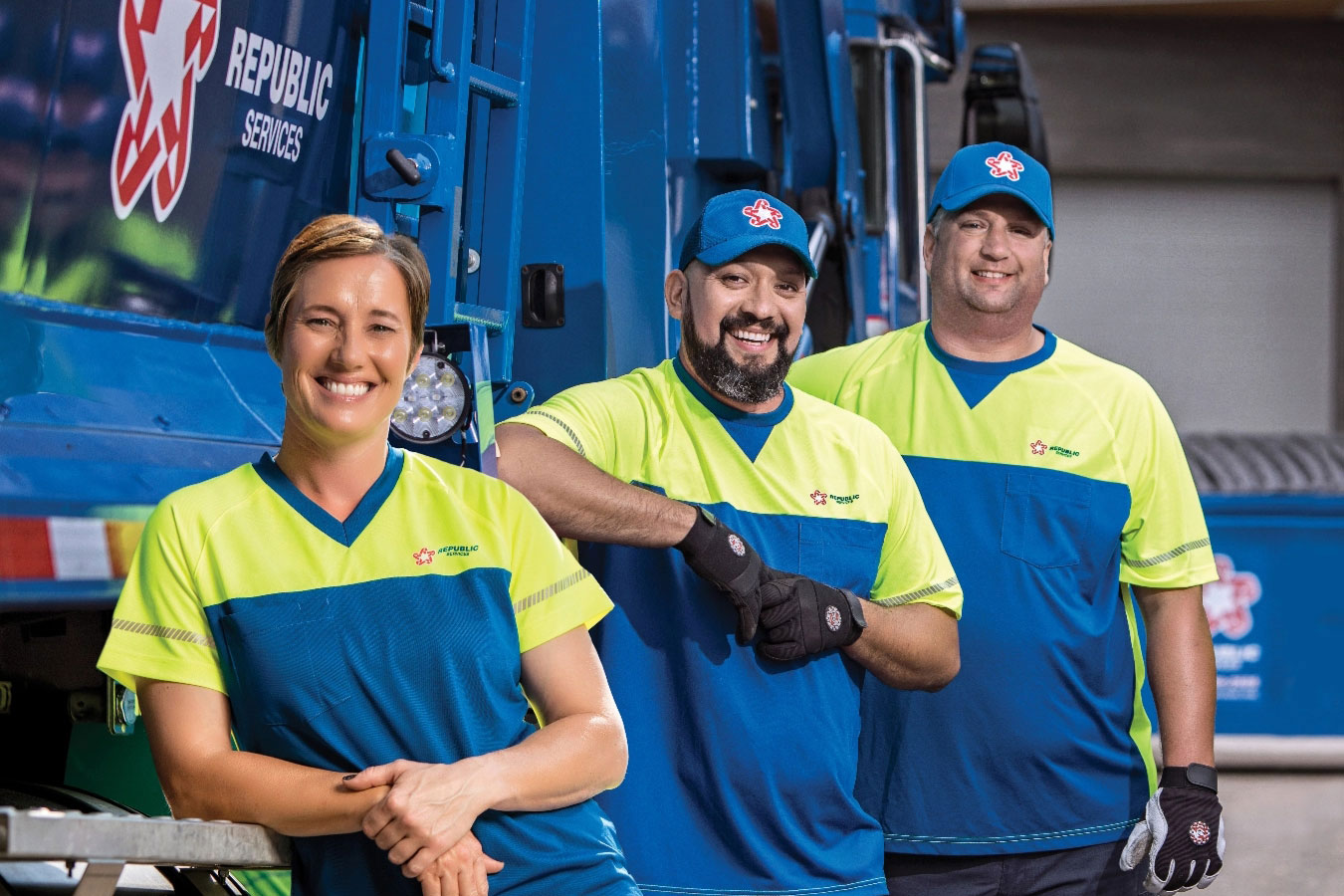 Translate your Military Skills
Republic Services is proud to employ thousands of veterans, translating military skills into civilian careers. Our organization's five values — Safe, Committed to Serve, Environmentally Responsible, Driven and Human-centered — align closely with the compassionate- and service-forward values of the military.
As a veteran, you have skills and experience we need, and we have a track record of helping further develop these qualities in those who have served.
Republic Services is dedicated to recruiting and retaining veterans and active military service members, and we value the unique perspectives they bring to our teams through their skillsets, leadership and attention to detail.
Benefits
Republic Services has a job search function created specifically for veterans. Translate the skills you learned while serving into a job in operations, management, maintenance, driving or sales, all with a competitive salary and a generous benefits package.
View Benefits
V.A.L.O.R. (which stands for Veterans, Advocacy, Learning, Outreach and Recruiting) is a Republic Services' business resource group. This employee-led group formed to create a network of support for veterans and military supporters. V.A.L.O.R. offers both veteran and civilian employees the opportunity to connect with colleagues nationwide, learn how to apply military skills to civilian jobs, participate in outreach programs and support the development and recruitment of those transitioning from military service.
"The most diverse teams are the highest performing teams. Having a broad range of ideas and perspectives best serves our customers."
JON VANDER ARK
President and Chief Executive Officer
Republic Services is an equal opportunity employer. All qualified applicants will receive consideration for employment without regard to race, color, religion, gender, sexual orientation, gender identity or expression, national origin, age, disability, protected veteran status, relationship or association with a protected veteran (spouses or other family members), genetic information, or any other characteristic protected by applicable law.
If you would like more information about your rights as a candidate click here (Español). Additionally, you can click here to view the Pay Transparency Nondiscrimination Provision.
Republic Services is committed to working with and providing reasonable accommodation to individuals with a disability who need assistance with the application process, please contact us at 855-444-4079 or Accommodations@RepublicServices.com. For other recruiting related questions or technical issues, please contact us at Recruiting@RepublicServices.com.
Republic Services is a drug free workplace. Republic Services participates in E-Verify to verify the employment status of all persons hired to work in the United States. Click here for more information.